08 Jan

#WIAW New Year Nommy Eats Edition

Happy New Year's Day, folks!

I cannot believe 2014 is here! Its such a big, weird number. I feel like I am living in the future. Like I am in The Jetsons or something. Except, despite being on that twenty-first century flow, I'd like to continue eating foods which existed thousands of years ago, ya know, just to avoid GMO poison & artificial yadda-yaddas.

Anyway, New Year's sparks many resolutions and checking out Jenn's link up to many What I Ate Wednesday pages is an awesome way to find inspiration for healthy recipes.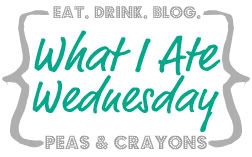 Anyway, let's get to delicious, healthy, high protein/low sugar foods.
     So this was dinner one night & breakfast the next day. Because its versatile and delicious and healthy
and delicious
.
PaleOMG
came up with the brilliant idea of using spaghetti squash as a crust and I'm in love with her brilliance.
      For those of you who are going to consider NOT making this
Veggie Meat Crust Quiche
because it takes too long to cook up a spaghetti squash; ya need to get over ya-bad-self. In the winter, I always have leftover spaghetti squash sitting cooked and ready in the fridge.
It keeps for a week in a tupperware
and it works wonders for a veggie packed, low starch snack or meal. Need dinner in a pinch? Oh, spaghetti squash noodles with tomato sauce. Or spaghetti squash cooked up with kale and Himalayan pink sea salt on the side with eggs (instead of homefries). Or spaghetti squash as a CRUST. GENIUS.
     Anyway, I totally failed to mention that I am doing Diane Sanfilippo's Twenty One Day Sugar Detox (21 DSD). Sort of just for fun. I lead a pretty low sugar-intake lifestyle, but I admit that the holidays were a *total bust.* Surprisingly (or not so surprisingly) eating tons of natural sources of fat has kept my sugar-monster-hangry-self from taking over my body. Which is incredible. When I hear people hate on dietary fat I feel SO SAD. It saved me from living a life of
constant hanger
& low blood sugar & dizzy spells. I want everyone to feel as 
consistently energized & happy 
as I feel.
     So, right, back to the 21 DSD. Its basically a challenge where you eliminate all grains (which I already do, usually), all added sugars (I do this always!) including naturally occurring sugar alternatives (ahem, I usually pound xylitol), and gluten. There are other stipulations, but if you want details, you should get yourself a copy of
le book
:)
     So, per usual, an abundance of non-starchy veggies paired with dietary fat & protein is the best way ever to keep the sugar-monster at bay. This awesomely quick and yummy snack of wilted spinach smothered in garlic, EVOO & mushrooms is DELICIOUS, cheap, and SO SATISFYING. Sprinkle with himalayan sea salt for a savory treat. :)
    So besides PaleOMG, what obsession has 2014 brought my way?
      Full fat, local ricotta cheese. I am obsessed with Liuzzi Angeloni's ricotta cheese (which I bought form the best grocery store ever–
Elm City 
Market
!). Its just the saltiest, freshest ricotta on this planet. Yummm… I'm in love :) And its totally 21DSD approved.
     Sometimes… I'll take bites of ricotta as a snack when I'm peckish. Other times I'll use it to add protein to a spaghetti squash/tomato sauce ready-in-a-jiff kinda meal.
     So, ya know, with a ricotta obsession, I have been making
one skillet ricotta stuffed chicken
breast on the reg. Chicken breast marinated in balsamic, stuffed with mozz & ricotta, paired with spinach?! Talk about a perfect balance of PROTEIN, FAT, and CARBS!
    It makes me happy.
Anyway, guys, how's 2014 treating you? Do you feel like you're living with the Jetsons? Have you kept your New Year's Resolutions?? Anyone have a really unique resolution that's fitness/nutrition related?! Talk to me!